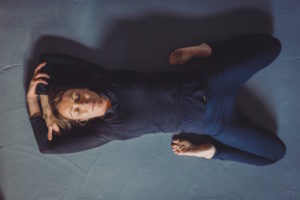 Yin Yoga Teacher Training
When I found Yin yoga, I knew I'd found my calling as a yoga teacher.
With Yin Yoga pioneer Paul Grilley as my mentor, I am now one of the most qualified yin yoga teacher trainers in Australia.
I am delighted to offer these 50-hour Yin yoga teacher training modules:
• Module 1 – Introduction to Yin
• Module 2 – The Energy Body.
These teacher training modules are designed for registered yoga teachers who are seeking certified continuing professional development (CPD) and wish to complement their yang practice.
Module 1 is also suitable for non-teachers who want a deeper understanding of Yin yoga (please note, this module alone will not qualify you as a yoga teacher).
Full attendance is essential to complete the required 50 hours of each module and gain CPD points with Yoga Australia and Yoga Alliance (USA).
Module 1 – Introduction to Yin (50 hours)
Venue: awaiting confirmation
17, 18 & 19 August, & 31 August 1 & 2 September 2018.
Module 1 offers a comprehensive introduction to teaching Yin yoga, including anatomy, physiology, teaching methodology, meditation, sequencing, yogic philosophy, posture workshops and asana practice. This module will also cover modern meridian theory and Traditional Chinese Medicine's 5 element theory.
Module 2 – The Energy Body (50 hours)
The training dives deeper into the exploration of the energetics of the system of yoga, chakras, Traditional Chinese Medicine, somatic movement, sequencing and teacher ethics and practice.
Joining Leonie on this training will be Dr Anna Pino, owner of Natural Harmony TCM.
Module 2 is open to those who have completed at least 50 hours of Yin yoga teacher training with an approved Yin yoga provider.
Click HERE for more information on Module 2