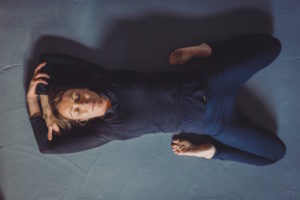 These 50 hour Yin Yoga Teacher Training modules are for registered yoga teachers seeking certified CPD (continuing professional development) or keen students wanting to deepen their understanding of Yin Yoga. Students who do not have a minimum 200 hour yoga teacher qualification or equivalent, are most welcome to attend Module 1, but please note this course will not qualify you as a yoga teacher. Additional training is usually required to work in studios/fitness centres across Australia and abroad.
Training is held on a part time basis, giving you the opportunity to embed your learning over a series of months. Full attendance is essential to complete the required 50 hours of each module and gain continuing professional development points with both Yoga Alliance (USA) and Yoga Australia. There are homework requirements.
Module 1 – Introduction to Yin
This 50 hour module consists:
35 hours Core units:
Anatomy, Physiology, Teaching methodology, Meditation, Sequencing, Yogic Philosophy, Posture workshops and asana practice
10 hours Related units:
Modern Meridian Theory
Traditional Chinese Medicine – 5 Element Theory
5 Non contact hours
Homework assignments and required reading
Topics include:
Yin/Yang Theory
Aesthetic alignment vs Functional alignment
Meditation and the cultivation of 'stillness'
TCM – 5 element overview, 12 main meridian channels
Anatomy – 14 skeletal segments, 10 myofascial groups, 7 archetypal poses
Teaching methodology including: prop usage, sequencing, group facilitation techniques
Self enquiry workshops
Written and practical assessments
Module 2 – The Energy Body
This 50 hour training builds on the learnings of Module 1 and dives deeper into the exploration of the energetics of the tantric yoga system, chakras, traditional Chinese Medicine, Somatic movement, sequencing and Teacher ethics and practice. It is open to those students who are wishing to deepen their practice beyond the performance of asana. This course includes an at home Sadhana practice of 30 minutes meditation daily throughout the period of the course.
Joining Leonie on this training will be Dr Anna Pino (Owner, Natural Harmony TCM)
Topics include:
Chakra theory and Chakra purification meditation
Pranayama and Bandha techniques to enhance chakra meditation
Mantra practice
Revision of TCM's 12 main meridian pathways
Conception and Governor Vessel meridians
5 element theory in depth
Developing a language of interoception and proprioception for your students
Somatic touch and adjustments
Neuromuscular feedback
Scope and ethics of yoga teaching
Assisted yin and wall yin
Group asana clinics
Asana practice
Scope and ethics of yoga teaching
The training is open to those who have completed at least 50 hours yin yoga teacher training with an approved yin yoga provider*.
Web based group calls are held throughout the program for support and a comprehensive workbook and journal is provided. Completion of the sadhana practice is a requirement for Continuing Professional Development points with Yoga Alliance and Yoga Australia.
Contact hours = 50
Non contact hours = 25
* Please contact Leonie on 0419 133 948 if you are unsure if you are eligible to enrol.
Bookings and enquiries: leonie@flowinglife.com.au