Private Yoga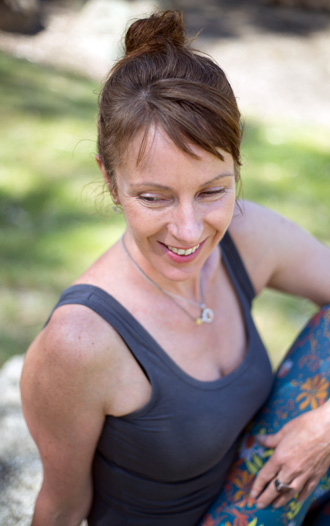 Maybe you've tried yoga before but have been put off by large, fast-paced classes where everyone but you seems to know what they are doing. Perhaps you've been confused by instructions or hamstrung by injuries. Or perhaps you are just overwhelmed by the abundance of different types of yoga on offer and wonder where to start.
If you've ever thought any of the following, then individual yoga sessions are for you:
I'm too inflexible to do yoga
Yoga studios are full of fit people, they don't cater for me
I must do something about my health
I'm tired and stressed. I'm finding it hard to stay upbeat
I tried yoga at the gym, but hated all the music from classes next door
My joints ache when I get out of bed
I like learning in smaller, more intimate environments
 want a teacher who knows my name and understands my specific health condition
I've met many ordinary people throughout my career who've made simple changes to their life which has led to extraordinary improvements overall in their health and wellbeing. One-to-one yoga will help you find new vim, vigour and purpose to your life.
Traditionally, yoga was taught in India on a one-to-one basis, from guru to student. The highly respected Sri Krishnamacharya, an early exponent of modern yoga, said that 'Yoga must be tailored to suit the student, not the other way around.'
Individual yoga sessions are a tailored approach to intensifying your progress, working with the particularities of your body and within your work and lifestyle. As your teacher, I work closely with you to understand your specific physical and lifestyle challenges, help rehabilitate old injuries or deleterious habits, and implement a hundred tiny changes that will, together, transform your life.
Invariably your yoga will develop at a more rapid pace than if you were attending group classes. Each of us is unique and because of this your yoga package will be styled for you.
Individualised Yoga Programs
I offer three individualised packages catered to your requirements. After you book and prior to our first session, we will have a complimentary 15 minute telephone consultation with the aim of establishing your goals for our sessions together and understanding any health conditions you may have.
It is essential that you get to know me prior to booking for the full six session package. so your first session is obligation-free. For yoga to work its magic, a relationship of mutual positive regard is essential.
Packages are available for beginner or intermediate level. Each package is designed with your aims in mind.
Common aims include:
• Rehabilitate old injuries
• Learn yoga postures in the comfort of home
• Reduce stiffness and increase flexibility
• Increase the flow of breath throughout the body
• Learn techniques to quieten the mind
• Revive my flagging energy
• Reduce the sense of being overwhelmed with life
• Sleep better
• Maximise my time better, by having the teacher come to me instead of fitting into a studio timetable.
Program 1
Inclusions:
-6 x 45 min , bi–weekly, individualised yoga class delivered in your home
-Pre- and post-assessment of your overall wellbeing
For bookings, phone Leonie on 0419 133 948
Program 2
Inclusions:
-6 x 1 hour, weekly, individualised yoga class delivered in your home.
-Pre- and post-assessment of your overall wellbeing.
For bookings, phone Leonie on 0419 133 948
---
Program 3
Inclusions:
-6 x 1 hour and 15 minute, weekly, individualised yoga class delivered in your home.
-15 minutes dedicated to meditation techniques
-Pre- and post-assessment of your overall wellbeing
For bookings, phone Leonie on 0419 133 948