Yin yoga in Melbourne is on the rise because savvy folk know that their health and wellbeing is dependent on finding balance in all aspects of their life. Fast paced work, time poor diets, ever changing technology and even fast paced yoga classes can leave even the most energetic of us exhausted.
Yin is founded on ancient practices from the Taoists and Yogis and supported by modern anatomical wisdom.
---
Maybe you've tried yoga before but have been put off by large, fast-paced classes where everyone but you seems to know what they are doing. Perhaps you've been confused by instructions or hamstrung by injuries. Or perhaps you are just confused by the abundance of different types of yoga on offer and wonder where to start.
If you've ever thought any of the following, then individual yoga sessions are for you
---
---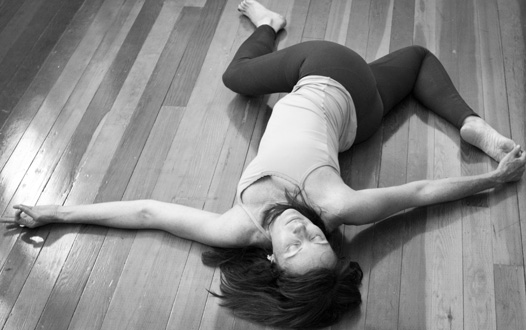 Leonie, having classes with you at my place over these past few terms has been of great help to me on a personal level. You are a really good yoga teacher. You provide safe instruction, whilst being mindful and setting a lovely atmosphere.

I have taken yoga classes in the workplace from Leonie for several years. Leonie takes the time to provide a variety of yoga assanas in a safe environment. She explains her latest learnings in the yoga field to assist me to understand my journey on the pathway of my yoga development.

It's been exactly a year since I started yoga with Leonie and I absolutely love it, these are the reasons I keep on going back for more: - Get a great workout but at the same time I get in touch with my spiritual self. - Leonie maintains a good balance between meditation and the physical part to yoga. - Leonie has a great wealth of knowledge about the anatomy of the body which she explains clearly to everyone while doing the poses. - She is a caring teacher but at the same time challenges us to the right degree. - Very convenient to get to and affordable. - It's a relaxant - just what my body needs after a long day at work. - Built a fun and great unit of friends. - I just feel great after every class."

Hi Leonie.. I just wanted to send a big thank you for teaching the other night. It was a beautiful class, and it was seriously a magical night :) I got goosebumps! You have a wonderful, warm, and loving presence and it was such a treat to be able to attend one of your classes

I was a complete new-comer to yoga when I began classes with Leonie. Now it's a year and a half later and her class is a definite bright spot in my week!
Her yoga classes are enjoyable and interesting. She has a great knowledge of muscles/anatomy and diverse yoga practices, so this means you get a great education in many different yoga postures and the muscles you should be concentrating on in each pose.
Leonie's teaching style is, for me, just the right blend of dynamism and validation . She is very approachable and understanding, but also knows when to push you a little bit out of your comfort zone! I always feel challenged and at the same time supported during our practice together.
I cannot recommend her classes highly enough!